Août
16,
2021
Production facilities
Août 16, 2021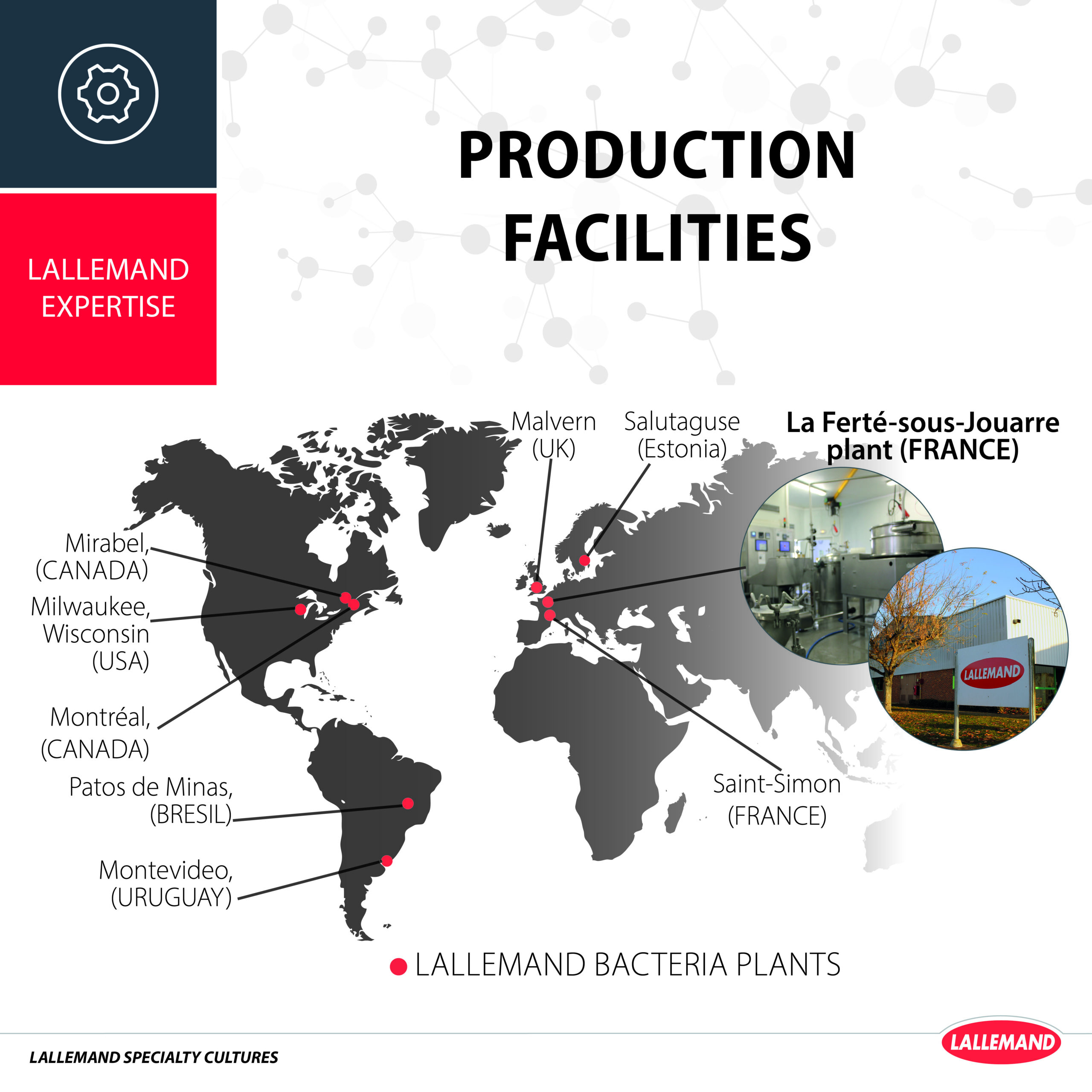 With a total of 9 bacteria plants worldwide and 1 dedicated to the production of dairy and meat cultures, 27 yeast facilities, and offices located on 5 continents, Lallemand has a strong worldwide presence to better serve your market.
Lallemand's bacteria plants are located:
In Canada: Montréal and Mirabel, Quebec.
In the U.S.A.: Milwaukee, Wisconsin.
In South America: Patos de Minas (Brasil) and Montevideo (Uruguay).
In Europe: Malvern, United Kingdom; Salutaguse, Estonia; Saint-Simon, France; and La Ferté-Sous-Jouarre, France (LSC plant).
With a full control over the entire production chain; from the cell bank creation to the finished goods, we are able to manufacture with the highest level of quality and safety standards (ISO 9001, FSSC 22000).
Contact us to know more about our production capabilities.