Dec
22,
2021
Cheese with LSC cultures awarded at WCA
Dec 22, 2021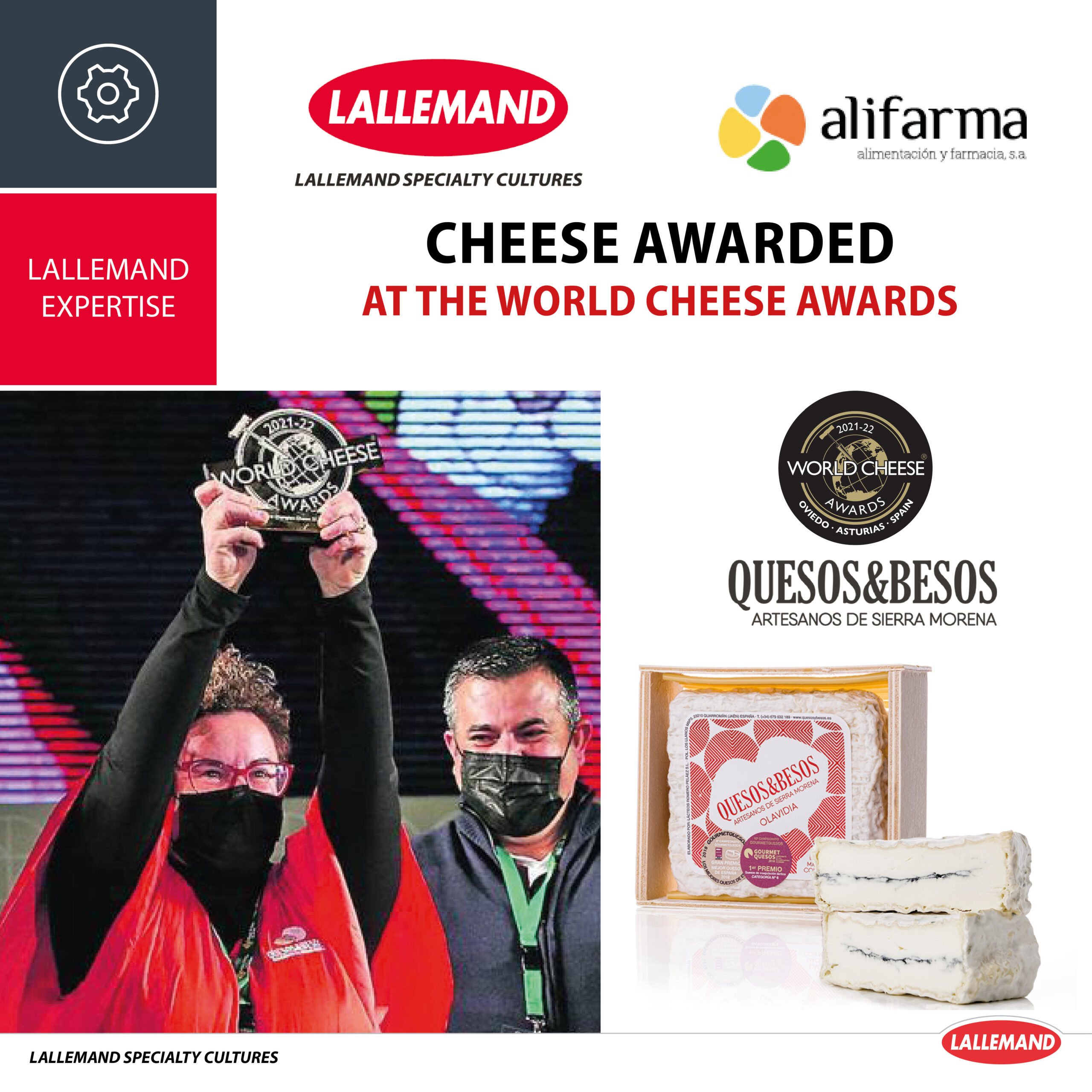 If you want a concrete example of how our cultures contribute to cheeses, look no further!
A Spanish cheese made with Lallemand's cultures and distributed by Alifarma has been elected as the best cheese in the world at the World Cheese Awards.
The prize was awarded to Quesos y Besos, an Andalusian cheese factory. Named Olavidia, this award-winning cheese was created in 2017. Made from Malaga goat's milk, its originality comes from a "mysterious" black line, less than a millimeter long, that runs right through it. This line of olive stone ash from the province of Jaén slightly modifies its texture.
The prestigious World Cheese Awards competition is a yearly event where judges get to evaluate more than 4000 cheeses from all over the world to reward the most refined dishes.
Congratulations to Quesos y Besos!