Dec
4,
2017
Fi Europe – A successful event for LSC
Dec 4, 2017
Lallemand Specialty Cultures (LSC) exhibited at the Food Ingredients Europe 2017. The leading global meeting for food and beverage innovation took place at the Europe's largest Food & Beverage market in Frankfurt, Germany, November 28-30th.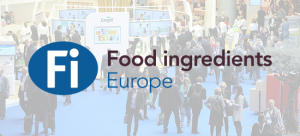 Launched in 1986, this meeting is for all stakeholders in the food industry bringing together the world's leading food and beverage suppliers, research and development, production and marketing specialists and showcasing the most diverse range of new and innovative ingredients and services. It was attended by more than 500,000 people over the years, with billions of Euros of business generated as a result.
As a key Specialty Cultures supplier, exhibiting at this event was a logical step. LSC unique expertise and know-how were represented by several team members : Joerg Duepjan, Marketing and Business development Director for Fermented meat Cultures, Joanna Wozniak, International Product Manager for Dairy Cultures, Christiane Sarrazin, Technical Sales Manager South Europe, Matthias Reif-Beck, Technical Sales Manager Germany, Austria & Switzerland and Samy Roubergue, Marketing Assistant.
Among the complete range of starter, adjunct, surface and ripening cultures, this year launches were promoted including the LALFLORA® Monts d'Auvergne, a rich flavoring culture for cheese technologies such as pressed cheese, the LALCULT® Protect HA B16, a biopreservation solution against Shiga toxin-producing Escherichia coli (STEC) and the LALCULT® Blue LN1029, a gas producing culture to open the curd in blue cheese applications.
Given the outcome of this event, LSC will be exhibiting at the next Fi Europe event in Paris – 2019.