Apr
26,
2018
ICTE 2018 – World's largest cheese expo proudly sponsored by LSC
Apr 26, 2018
Lallemand Specialty Cultures (LSC) exhibited at the ICTE 2018, the world's largest cheese and whey processing expo that took place in Milwaukee, Wisconsin – April 17-19 2018.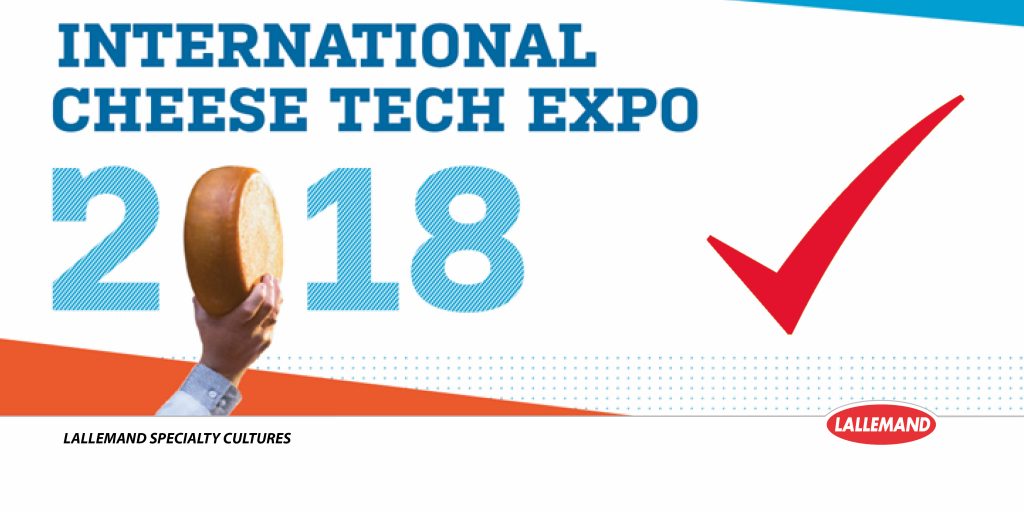 The International Cheese Tech Expo gathers over 3,500 cheese industry leaders, suppliers, marketers and more from around the world to share information about the latest in cheese technology, new products, whey opportunities, product safety, marketing and additional issues affecting the dairy industry.
As an historical Specialty Cultures supplier, exhibiting at this event was a logical step. LSC unique expertise and know-how were represented by Lauriane Fillous, Sales, Marketing & Innovation Director and Nathalie Radepont, Supply Chain & Toll Manufacturing Director; also responsible for the US and Canada respectively.
Among the complete range of starter, adjunct, surface and ripening cultures, the latest launches were promoted including the first LALFLORA® product, a unique solution used for direct inoculation which simultaneously address the aromatic, technological and food safety expectations. For blue cheeses, LSC highlighted the Blue line with several complementary cultures.
LSC was proud to be a Bronze sponsor at this year event on its second year of attendance and will surely be exhibiting at the Wisconsin Cheese Industry Conference in Madison in 2019.