May
31,
2023
Discover our 2 doses format
May 31, 2023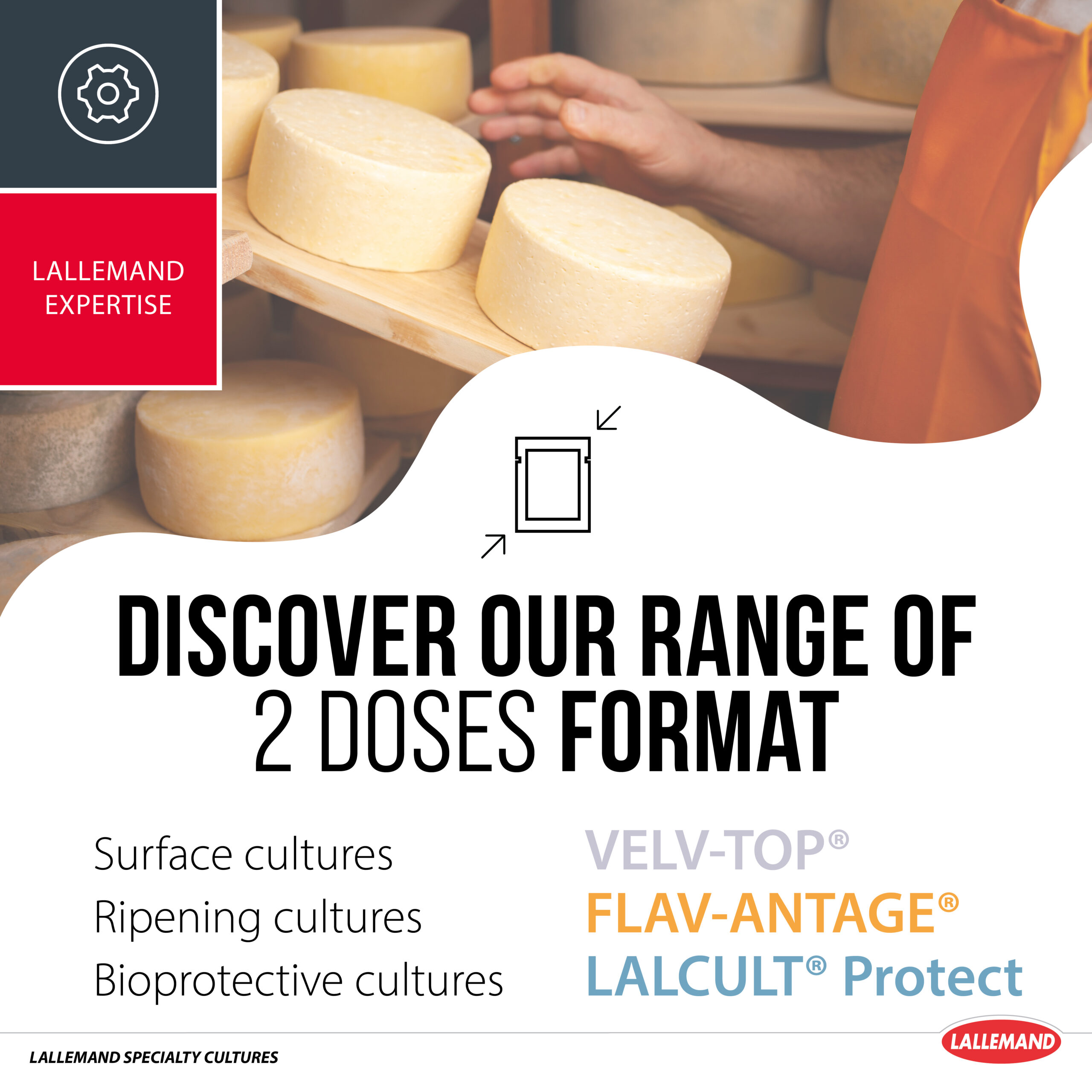 Experience the art of cheese ripening and bioprotective cultures with our product range of 2 doses format!
At Lallemand Specialty Cultures we understand the importance of cheese tradition and craftsmanship in creating exceptional cheeses, the 2 doses product range consists of market-proven cultures carefully selected from our portfolio:
– VELV-TOP®, to achieve a tailor-made cheese rind
– FLAV-ANTAGE®, to offer different solutions, from flavor expression and color development to texture enhancement
– LALCULT® Protect, to contribute to the control of yeast & mold contaminations
We are proud to offer an extended range of formats, from 2 dose sachet for specialty cheese makers or end-consumers to 100 dose sachet or larger for large-scale producers.
Contact us to learn more about our 2D range!